Books Worth Reading
Highly Recommended by Neil Gerardo
"Learn anything you want, as fast as you want,
change your world, i
mprove your life,
READ, LEARN, APPLY."








Seeking rationality in a world of irrational behavior,

defines a challenge in Elevating and Accelerating Humanity.

The ability to consistently identify patterns within these irrationalities,

determines both personal and corporate degrees of success.

Developing and implementing advanced technologies benefiting all populations provides a rational course of responsible action.

The Arts continue to establish a conduit for recognized commonalities, initializing international understanding, respect, friendship and collaboration; Accelerating All Humanity.

......Neil Gerardo




"The New Digital Age: Reshaping the Future of People, Nations and Business"
by
Eric Schmidt & Jared Cohen

"Anticipate, monitor and act upon the trajectory and applications of emerging global technologies,
or face irrelevance."
...Neil Gerardo
Regenesis: How Synthetic Biology Will Reinvent Nature and Ourselves
by
Dr. George Church & Ed Regis
"Synthetic biology and nanotechnology integrate to propel innovations of exponential significance,
including the 3-D and 4-D printing of organic molecules, elevating humanity beyond essential requirements."
....Neil Gerardo
Imagine a future in which human beings have become immune to all viruses, in which bacteria can custom-produce everyday items, like a drinking cup, or generate enough electricity to end oil dependency. Building a house would entail no more work than planting a seed in the ground. These scenarios may seem far-fetched, but pioneering geneticist George Church and science writer Ed Regis show that synthetic biology is bringing us ever closer to making such visions a reality.
In Regenesis, Church and Regis explore the possibilities—and perils—of the emerging field of synthetic biology. Synthetic biology, in which living organisms are selectively altered by modifying substantial portions of their genomes, allows for the creation of entirely new species of organisms. Until now, nature has been the exclusive arbiter of life, death, and evolution; with synthetic biology, we now have the potential to write our own biological future. Indeed, as Church and Regis show, it even enables us to revisit crucial points in the evolution of life and, through synthetic biological techniques, choose different paths from those nature originally took.
Such exploits will involve far more than just microbial tinkering. Full-blown genomic engineering will make possible incredible feats, from resurrecting woolly mammoths and other extinct organisms to creating mirror life forms with a molecular structure the opposite of our own. These technologies—far from the out-of-control nightmare depicted in science fiction—have the power to improve human and animal health, increase our intelligence, enhance our memory, and even extend our life span.
"The Art of Intelligence: Lessons from a Life in the CIA's Clandestine Service"
by
Henry A. Crumpton

"At the highest, rarefied levels of extraordinary accomplishment,
Henry A. Crumpton's innate, creative and unique capabilities reside with distinguished honor."
......Neil Gerardo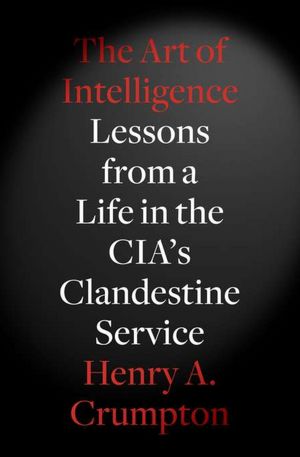 "Strategic Vision: America and the Crisis of Global Power"
by
Zbigniew Brzezinski
"With refined global perspective,
Zbigniew Brzezinski

clearly distills geopolitical positioning
with a well defined destination for America to navigate."
.....Neil Gerardo
The Post-American World, Release 2.0
by
Fareed Zakaria

"A defining reality preparing individuals, corporations and governments
with the new global direction." ....Neil Gerardo
© 1975-2021 Neil Gerardo Intellectual Property All Rights Reserved
Website powered by Network Solutions®